Making better sourcing decisions is about having the right information at your fingertips
The BIG is a free to join membership area of NelsonHall exclusively for sourcing decision-makers like you. BIG brings high value business impact to the sourcing process in the following ways:
By delivering high quality sourcing insights, we reduce the risk of failure and enable you to make the right sourcing decisions
You can quickly develop a deep understanding of market direction and vendor capability, and be seen as a strategic thought-leader within your wider business
By providing online tools that make it easy to consume our information and data, we help you take the uncertainty and cost (up to 50%) of information collection out of the sourcing process.
We understand that you want up-to-date, relevant insights on sourcing best practice and your industry so you can make better-informed, faster decisions. That's why we created the BIG, a central hub containing free-to-access insights from NelsonHall analysts on your industry, relevant service types and vendors, and the latest news and trends of interest to you.
We've already done the hard work of analyzing insourcing and outsourcing strategies, evaluating vendors, and identifying case studies of best practice in your industry and other industries. We know what your peers are doing, what works and what doesn't. And you can tap into our expertise right away.
The BIG also comes with some important guarantees:
Our insights are impartial and neutral, not vendor-biased or based on 'pay to play'
We do not share your details with vendors, so you're safe from unwanted sales approaches and spam
The BIG is a closed community – we only let in buy-side sourcing professionals.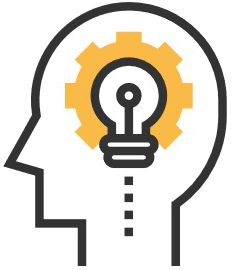 What do you get by joining the BIG? 1. Free access to regular & highly relevant sourcing content

---

The BIG delivers substantial free research from our analysts to help you stay informed about sourcing trends and key developments. This includes:

Articles from NelsonHall's highly regarded blog, analyzing key industry happenings and latest vendor initiatives, and summarizing recent research findings
Case studies of sourcing engagements, including ingoing objectives, the nature of the deal, results delivered, and lessons learned
Buyer perspective reports based on interviews with service buyers across industry sectors, covering buyers' key business priorities, digital initiatives, spending projections, and the characteristics they look for in service vendors.

When you register for the BIG you can tell us exactly what industries and service types you are interested in and how often you would like to receive updates, and we will take care of the rest, sending you timely, relevant research updates to your inbox whenever there is something useful for you to know. Of course, you can change your email preferences at any time, and you can be assured that we don't share your details with anyone, we don't send you lots of extra emails trying to sell other services, and we always try and provide something of value to you in every email.

2. Free access to NelsonHall NEATs

---

The NEAT (NelsonHall Vendor Evaluation and Assessment Tool) is a tool for strategic sourcing managers and is designed to sit at the front-end of the vendor screening process to aid in initial selection.

The NEAT consists of a two-axis model: assessing vendors against their "ability to deliver immediate benefit" to buy-side organizations and their "ability to meet client future requirements". The latter axis is a pragmatic assessment of the vendor's ability to take clients on an innovation journey over the lifetime of their next contract. Accordingly, in line with NelsonHall's pragmatic approach, we're not focusing on vaporware or long-term visions. We're evaluating the extent to which vendors can take clients on a journey of improvement and development over the life of the contract.

NEAT evaluations are based on detailed interviews with vendors and their clients, and vendors are scored against a wide range of business criteria (often 50+) . Furthermore, the NEAT tool enables you to input your own weightings and tailor the dataset according to your own priorities and business requirements for service offerings, delivery capability, customer presence, benefits achieved, and more.

Click here to see the full list of available NEATs.

3. Free access to NelsonHall webinars & videos

---

NelsonHall analysts regularly produce in-depth vendor profiles and broader market assessments that cover areas such as IT, HR and Financial Services. Our insights are backed by primary market and vendor research from our in-house analyst team, who all have relevant professional experience in the industries they cover.

Our full research reports are only accessible to paying subscribers of the NelsonHall website. However, as a BIG member you get access to exclusive live webinars and video recordings where NelsonHall analysts summarise their latest research and answer your questions live.

Our webinars cover our research areas closely and are supplemented by video summaries of industry events, key vendor profiles, and interviews with key industry figures.

Click here to see the full list of upcoming webinars.
NelsonHall's Buyer Intelligence Group (BIG) is a community consisting of experienced sourcing executives, invited from leading buy-side organizations across industries, and is a place for sharing sourcing experiences with peers, as well as gaining access to industry-leading research and advice from NelsonHall. BIG is, and will always be, a buyer-only community. You can engage with your peers in privacy, without fear of being followed or approached by service vendors or other third parties.
There are several levels of membership, but the foundation level is free to join and gives members access to:
An online community where you can join special interest sub-groups, use the members' discussion forum, and attend regular webinars to learn from your peers and from industry experts
NelsonHall's NEAT tool, which provides comparative vendor evaluations across a wide range of business process services (BPS) and IT services (ITS) markets to help get you started with your sourcing initiatives
Thought leadership via blog articles from NelsonHall's expert analysts working across those domains.
Additional membership levels open up full access to NelsonHall's extensive sourcing intelligence content on a single-license or enterprise-wide basis. This consists of thousands of research reports (market analyses, vendor profiles, contract databases, and much more), all available online. Plus, members can also upgrade their service to receive fully bespoke support from NelsonHall analysts for their sourcing initiatives. This includes screening markets and vendors against their own very specific business requirements, carrying out detailed investigations based on a specific brief, and delivering all the information and actionable recommendations needed to take sourcing projects to a successful conclusion.
Join BIG, the leading worldwide network of sourcing professionals
Apply to join BIG here.