Vendor Analysis
published on Jun 19, 2018
Report Overview: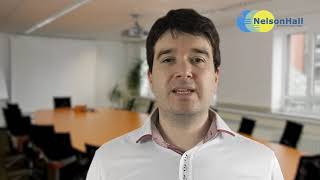 Watch video
This NelsonHall vendor assessment analyzes Alorica's offerings and capabilities in Digital CX Services.
Who is this Report for:
NelsonHall's Digital Customer Experience Services on Alorica is a comprehensive assessment of Alorica's offerings and capabilities designed for:
Sourcing managers monitoring the capabilities of existing suppliers of CXS and identifying vendor suitability for CXS RFPs
Vendor marketing, sales, and business managers looking to benchmark themselves against their peers
Financial analysts and investors specializing in the support services sector.
Scope of this Report:
The report provides a comprehensive and objective analysis of Alorica's digital customer experience services offerings and capabilities, and market and financial strengths, including:
Identification of the company's strategy, emphasis, and new developments
Analysis of the company's strengths, weaknesses, and outlook
Revenue estimates
Analysis of the profile of the company's customer base including the company's targeting strategy and examples of current contracts
Analysis of the company's offerings and key service components
Analysis of the company's delivery organization including the location of delivery sites.
Key Findings & Highlights:
In 2017 Alorica integrated the ~$1bn EGS business, performed client consolidation and site rationalization, divested of some of its third-party collections business, and added 20 new logos to reach ~600 clients globally. The company also invested in geographic expansion entering China and Japan and building its capacity in Bulgaria.
Login to get full access: