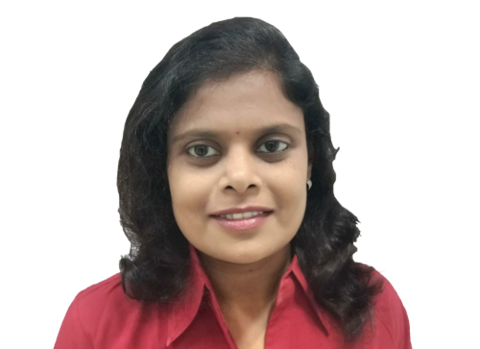 Surekha Grandhi
Surekha is NelsonHall's Customer Success Director.
Contact Surekha Grandhi
Surekha will be pleased to address your queries and can be contacted via:
Email: [email protected]
Surekha's role involves helping clients to get the most from their relationship with NelsonHall. This includes working closely with analyst relations (AR) personnel to optimize their understanding of NelsonHall services and their participation in NelsonHall projects, as well as assisting client team members with onboarding, and client executives with analyst strategy sessions.
Surekha brings 16+ years of experience working in IT/ITES support services roles with Deloitte, Cigniti, and ValueLabs, enabling marketing and sales departments with her market research and analyst relationship skills. She is a well-rounded marketing professional and, having worked with the C-Suite very closely, she has a keen understanding of business and strategy.
She holds a BCom degree from Osmania university and an MBA with marketing and finance as dual specializations.
Surekha is currently based in India. At home, she loves spending time with her 10-year-old son Vihaan, and is a keen cook. As a strong believer in sanatana dharma, she practises yoga every day, and she believes Sadhguru's quote, 'don't be dead serious about life'.
Analyst Relations professionals can visit the NelsonHall AR Portal to learn more about our upcoming projects.